Relevance is the new market for growth
We humanize digital ads to grow your business with the power of mobile presence and the intelligence of data analytics
BPRISE was founded in 2016 on the principle that humanizing digital ads drives business revenues for brands, monetizes audiences and betters inventory fill rates for publishers. So, we work to match offline data with online users, connect brands with people, fill retailers with insights, join advertisers with publishers, link marketing with attribution, better inventory fill rates, collaborate with the best minds, challenge the existing market and finally personalize digital ads on an individual level.
We resort to proximity analyses to identify the touch points of people on their buyer's journey in the real-world and web and app analytics to gather their interests in the digital space. Since we cover both offline and online, we are able to deliver wholesome people analytics. We trust that an integrated, full-circle marketing solution like ours, bridges the gap between marketing and sales thus producing actionable insights about what works for your business.
Leadership Team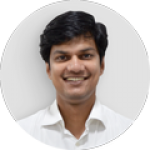 Sandeep Kuriakose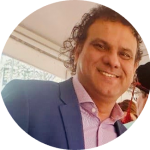 Sanjay Naik

Subramanian Krishnamoorthy
Revenue Through Relevance
Personalize ads and address the real-time consumer needs of people.
Headquarters
129, Sahar Cargo Estate, J. B. Nagar, Mumbai-99, India