Marketers are slowly realizing that the key to carrying out fruitful conversations with their favorite audience is by having a contextually relevant conversation with them. To achieve such relevance marketers invest in learning more about customers such as their demographics, location data, shopping behavior. In this article, let's uncover how location data adds relevance.
Store visitors are very active on their mobile devices even when they're inside the store. Such shoppers, in addition to looking for products at the store, are either browsing websites, chatting, playing music (hello earphones!) or playing games. Shop owners and brands will testify to this and also admit that it is a challenge to communicate with such potential shoppers let alone have relevant marketing done.
Brands who wish to make the most of every available opportunity are constantly looking for ways to connect with and engage customers and store visitors. For example, when customers visit your store and spend time on their phones, that's your shot at meeting them half-way! How about taking all your in-store offers and discounts right in front of your store visitors, digitally?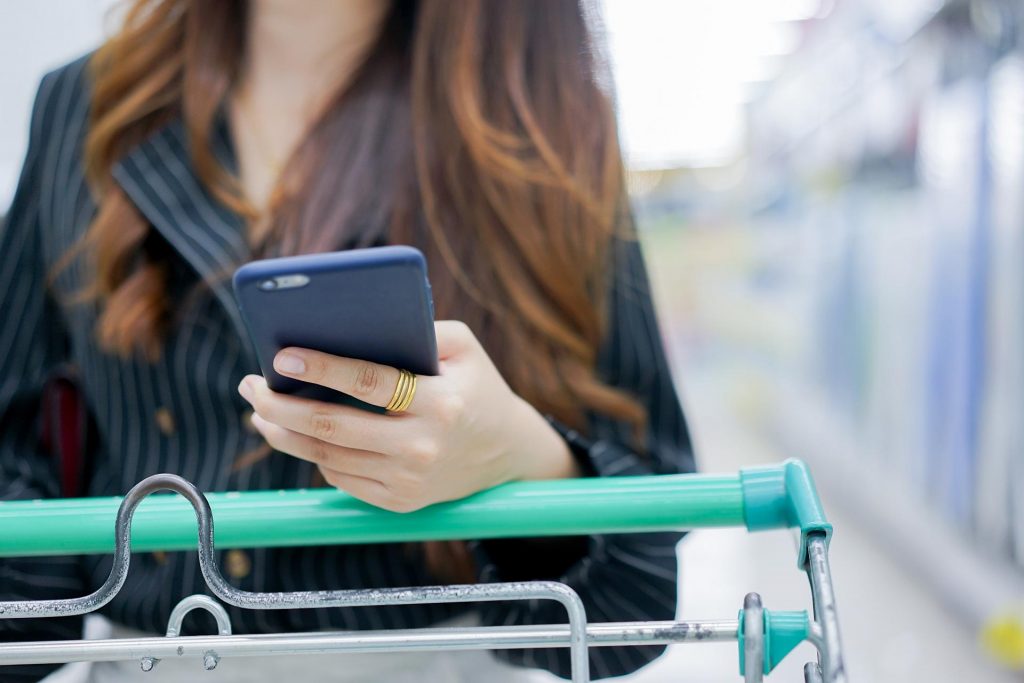 Reach Them Half Way Digitally Based On Their Physical Location
Customers' physical location indicate their real-world preferences. And knowing your customers' preference in the physical (analog) world in addition to understanding their behavior online reveals a trove of information to you as a marketer or shop owner.
Location data tells a customer's daily travel routines (like commutes), recurring shopping habits (such as grocery shopping or petrol pump visits), restaurant preferences, even purchasing behavior online and at stores. In the case of the store owner or marketer, they can use this to personalize their ads with products and services that shoppers might care about and also allocate their budget accordingly.
Location-based advertising (LBA) is used to attract new customers and re-connect with existing ones in the form of ads, text messages and push notifications to the shoppers' mobile devices. According to eMarketer, marketers will spend $26.5 billion in mobile location-targeted advertising this year. To stay ahead of the curve, brands must be aware of the various methods of implementing LBA.
Proximity Marketing
The closer a customer is to your store, the higher is the potential to engage. Proximity marketing uses beacons to trigger alerts or ads and other such content to the smartphones of store visitors. The communication can be delivered within a few feet of a specific location.
An example would be to push notifications about a sale or seasonal offers to shoppers who have your brand's mobile app installed. With BPRISE, you can also mark a location you wish to target and show display ads (both banner and video ads) on websites and apps that your shoppers are likely to visit. Greet potential customers nearby with catchy ads on their mobile screens and engage them.
Who can benefit: Retailers, Hypermarkets
Geoconquesting
In-market buyers or people who're actively looking for products you sell or similar to yours at the store next door means "potential". Geoconquesting uses push notifications and ads on mobile apps to attract app users when they are at specific "competitor" locations.
For example, Burger King runs a campaign offering "one cent whopper" to McDonald's visitors who have the Burger King app open. With BPRISE, you can target similar store visitors with in-app ads as well as programmatic ads (aka display ads!). It can be used to attract potential customers nearby who're most likely to buy a burger! (sic)
Who can benefit: QSRs, Restaurants
Geofencing
If they've installed your brand's app, they're already interested. Geofencing uses mobile apps to share location-based content and ads to its users in real-time when they're at a predefined location.
For instance, when users who have permitted an app to use their location enter a geofenced area, they may receive a contextually relevant ad or push notification when using the app. With BPRISE, you can target malls, shops, entry and exit areas, specific store sections to grab the shoppers' attention in app as well as on websites, Facebook and Instagram with contextually relevant banner and video ads.
Who can benefit: Shop-in-shop brands
Geotargeting
If they've once visited your store or website, they're likely to do so again. Geotargeting serves ads and notifications (on your own app) to an audience who previously bought from a brand. This is also a time sensitive form of LBA.
For example, a retailer will want to target visitors in the past 90 days about an upcoming mega sale. A builder or an auto dealer will want to target people who visited their site or showroom a week or two weeks or three weeks ago respectively. Because it clearly indicates that such visitors are in the final stages of the buying cycle. A travel agent will want to look back at the last season's customers and so on.
With BPRISE you can have display ads in the form of banners and videos placed on the websites and apps that your customers are likely to frequent. Serve ads down to specific geographies, pin codes and even down to the store-level. Diwali is just around the corner, what can you think of offering your customers??
Who can benefit: Brands, Real-estate, Auto-dealers, Tourism/Travel Agents, Airlines
Privacy & The Use Of Location Data In Advertising
At BPRISE, we ensure that the location data used whether collected via GPS or another signal is opted-in, which means that the user is opting in to share their location for advertising purposes. The data is aggregated and anonymized so that it cannot be used for individual tracking. We adhere to codes of conduct which maintain and protect consumer privacy.
Our duty as the marketing platform provider is to help marketers and brand owners embrace privacy standards which create a trusting environment for customers. When customers share their rich location data willingly you can drive contextually relevant and meaningful campaigns digitally to meet them half way at their real-world touchpoints.