I'm active on Tinder* and I'll admit that I sort of like the ads that come in between all my left swipes (what can I say, I'm shallow, #JudgeMeNot). And more often than I care to admit, I've felt the wicked desire to click on the ad to own those high-tops. This is not the only time I've had to hold onto my horses though. Surfing the web is like studying while window-shopping. I never get to read an article fully because I'm already opening another article with a catchy title. Right click, open in new tab – we've all been there… Don't you dare be opening a tab on me right now!
It's either that or the completely ingenious ad strips and videos that somehow bring before me the things I've been looking for of late. As a consumer of various goods today and a user of one too many applications, I understand that my "data" is spread all over. I also understand that there are brands "analyzing" such data and deriving "customer insights" from it. I personally have nothing against this because it comes back to me in the form of the most appropriate ads and product suggestions. Who doesn't like those funky shoe ads anyway?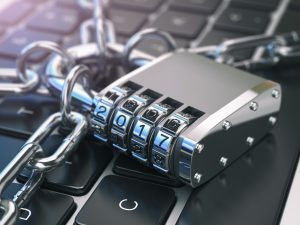 Another cause of my relief or faith that my data will not be misused by brands/companies are the digital privacy laws out there. This brings me to the data privacy law by the European Union called General Data Protection Regulation (GDPR). The GDPR has some stringent laws in place which will affect how companies big or small, collect and process their customers' data. Even if your company is not based in the EU, should you have customers in Europe, you are bound by the law. So, if you are a retailer, a publisher, an advertiser or a tech company that collects and analyzes data of individuals across the globe – be mindful of digital privacy laws and adhere to the same.
App users today don't really fret about data unless of course, they feel an invasion. And with digitally aware netizens growing in numbers (almost 500 million mobile internet users in India!)  the way data is used and processed is under scrutiny. Analytics has crept into all things digital and I'm positive the retailers, publishers, and advertisers are making the most of it.  This is weird but also in a way cool because now I don't have to go fishing for products online. I do not have to make the time to exclusively surf the web for shopping. With analytics empowering in-app ads, I may as well be booking a flight ticket and be offered a brand-new luggage to go with me. Because, what I've been wanting to buy (for example, the luggage), is now offered to me at a discounted price. Another example of adverts winning my attention is when I'm on one of those apps that hide your IP and stuff (again #JudgeMeNot) and see these wonderfully worded ads that speak directly to me!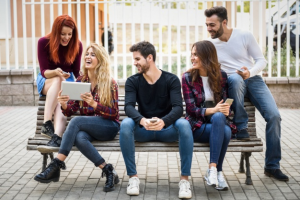 All of this is very telling of how well a brand probably knows me. It is appealing because I do need what's shown (in the ads) and it is the fastest way to shop. Ads are a fine way for the app owners to make money although the elite users may very well be able to get their hands on ad-free versions.
Apps are built for generating revenue and here are some more ways you can do that if you're an app owner, developer or marketer…
Newsletter signups & subscriptions – Allowing users to sign up for newsletters is also a way to get users to engage more deeply with your brand. Getting them to subscribe to unlock all the features of your app helps you monetize the same. For example, consider Tinder Plus and Gold – the difference between the two is the single swipe feature called "Likes You" in the Gold version. And it is about time I tell you that "*The product and company names are trademarks of its respective owners. Use of them does not imply any affiliation with or endorsement by them."
In-app purchases – Coolest option for free apps to monetize. Purchases for one-time-use, such as options for users to buy game credit or service adds are examples of consumable and non-consumable in-app purchases, respectively. Beef up your apps with upgrades while giving more to your app users. This way you not only monetize your app, you're also giving the end user quality services that they'll be willing to pay for.
Partnerships – Tie up with brands that have a similar customer base by integrating their offering into your app. You not only win the referral fee from the partner but also engage your users better with the integrated offering. Of course, finding the right partner is critical, but need I say that explicitly? I mean I'm on Tinder swiping away photographs of men on their wedding days. IK.
Advertisements – This is the most common way to monetize your app and most profitable. If you have a robust user base for your app, then with the help of analytics and insights serve the most fitting ads for each user. Subtle details like the placement of ads, retargeting users and accessing programmatic demands lead to maximizing your revenue through app advertising.

 
If you're an app owner and you'd like to show ads of relevant products/services to your users, then connect with BPRISE and earn more from your in-app ads. And if you're anything like Tinder, I'd love to help you up your ad game! After all, girl's gotta shop good stuff no matter the app!